---
This past week I've been taking an online clay workshop through Alisa Burke. My youngest really loves sculpting and asked if we could take it together. I've done quite a few workshops through Alisa and she has really become such an inspiration.  I love how she will let you know that there are no mistakes which is such a liberating thought.
We haven't painted them yet, not sure if we will. We used polymer which is what we had on hand however next time around we are going to try air dry clay for a different feel and look. I'm not a sculptor, however once again, Alisa makes it so much fun to learn and really easy to open up to new ideas.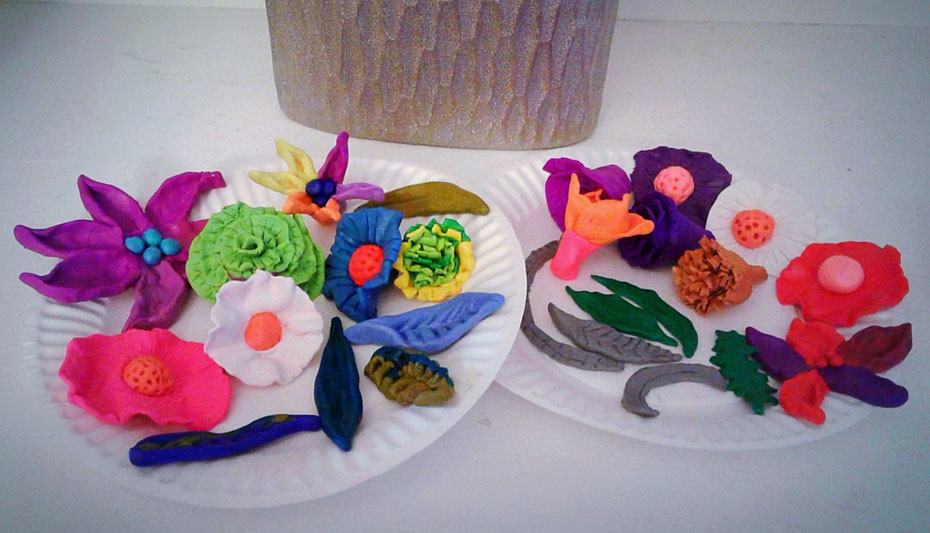 One thing I've found is that the more you step out of your comfort zone and try new things, the more inspiration you will bring back into your own work. I think it's a great way to keep your art fresh and to keep your story flowing.
I have to admit, I'm a bit obsessed with online workshops! It's such a treat to be able to sit down in your own home, on your own time and in your pajamas...if that's what you want. 
There really are oodles of resources on the internet available for artists of all levels.
It's exciting to create with a family member and I love it when I have the opportunity to be creative with my children. It's so cool to see them totally immersed in the process of it all. Children really haven't set up the limitations or boundaries that many of us as adults have. Their imagination is pure, free-flowing and magical.